The negative effects of Right-to-Work for less
Updated On: Aug 235, 2017
Today the DOL announced that "Idaho ranks last in worker wages." The effects of Right-to-Work for less
Spokesman Review, Right to Work Cheats Labor Unions Help Everybody
Right to Work isn't a union issue. It has to do with union membership, but it's a worker issue, ALL workers. It causes wages to shrink, the number of workers who have healthcare and retirement benefits is reduced, tax bases for states, counties, cities and towns are diminished, our schools and other public services suffer along with several other negative impacts. Right-to-Work for less isn't even good for business unless they want to win the race to the bottom.
Idaho has the most minimum-wage workers.
Watch the video below to learn about the agenda to destroy Unions and the American Dream for all workers.
ALEC's Plan to Kill Unions Everywhere--Even Outside the U.S.
Click here for more information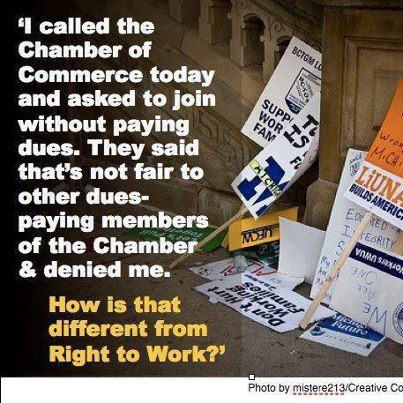 Click here for more details on the damage caused by Right-to-Work for less
Facts to counter Right-to-Work
"The future belongs to those who create it and with the constant attacks on workers creating that future is getting harder all the time. Now more than ever we need to stand in solidarity and fight for a better future for all. If we work together we can bring back the Middle-Class and bring the American-Dream back within reach for more Americans."