COE-SPARQ Newsletter
Sisters and Brothers,
Please see IBEW President Stephenson's message below and take a look at the Summer-2019 edition of the SPARQ newsletter focusing on Relationships

---
In response to the convention resolution, "Renewed Commitment to the Code of Excellence," the IBEW continues to publish The IBEW SPARQ, a quarterly online Code of Excellence (COE) newsletter. The April edition of the newsletter can be found on the IBEW website at www.ibew.org. Look for the COE-SPARQ tab at the top of the page, and you can download any or all branch newsletters.
Each edition focuses on one the of the core values of the Code of Excellence: safety, professionalism, accountability, relationships, and quality. The topic for this edition is professionalism. This COE resource can be used to inform and educate our members, our customers, and even our communities. If your local has a Code of Excellence success story to tell, contact the IBEW Media Department or the Education Department.
Please join me in sharing our story of IBEW excellence across all of our industries with everyone you know. Enjoy The IBEW SPARQ.
Fraternally yours,
Lonnie R. Stephenson
International President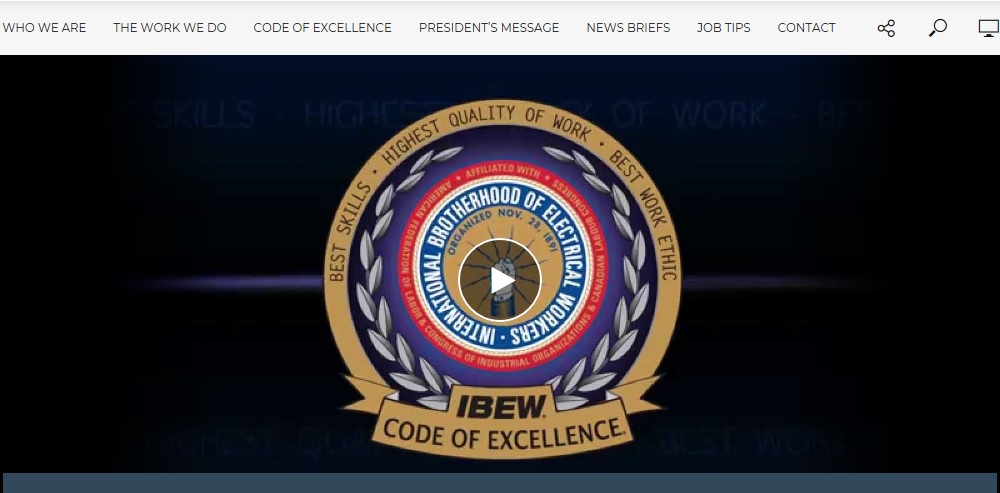 Page Last Updated: Jul 10, 2019 (12:14:43)