Happy 127th Birthday IBEW
November 28, 1891 the Founding Members of the IBEW got together to create a path forward to success. A path to create a better life for all Electrical Workers.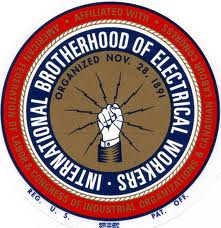 These brave visionaries also created the purposes and goals of the IBEW: The Objects of the IBEW which we all hold sacred in our continued pursuit to create a better way of life for all electrical workers and the industries we work in.
Our cause is the cause of human justice, human rights, human security
The International Brotherhood of Electrical Workers (IBEW) was formed in 1891 by a small group of electricians who wanted a safer workplace, fair wages and, in general, respect for the service they provided their communities through their labor. In 1891 there were no training programs, safety-regulations, medical plans, pension or retirement plans, and nearly half of all electricians were being killed on the job. Because the IBEW nourished the needs of these workers, it has grown from a handful of pioneers to the largest electrical union in the world. However, the IBEW is not about a growing business or organization, it's a fraternity. The IBEW is made up of working men and women, in the electrical industry, committed to bettering themselves and the industry. Neither the IBEW nor the electrical industry is made better, unless all who labor in the industry are secure in their employment, receive a fair wage, have training programs, pension plans, dental and medical plans for themselves and their families.